PEACOCK CHAIR

The Peacock Chair was one of Janis' early works made with Annie Sloane's Antibes Green chalk paint, finished with gold and peacock feather tissue decoupage. A very bright and stunning chair that would be a talking point in any home… (click here for more…)
£20 SOLD!
---
---
Hot Pink Chair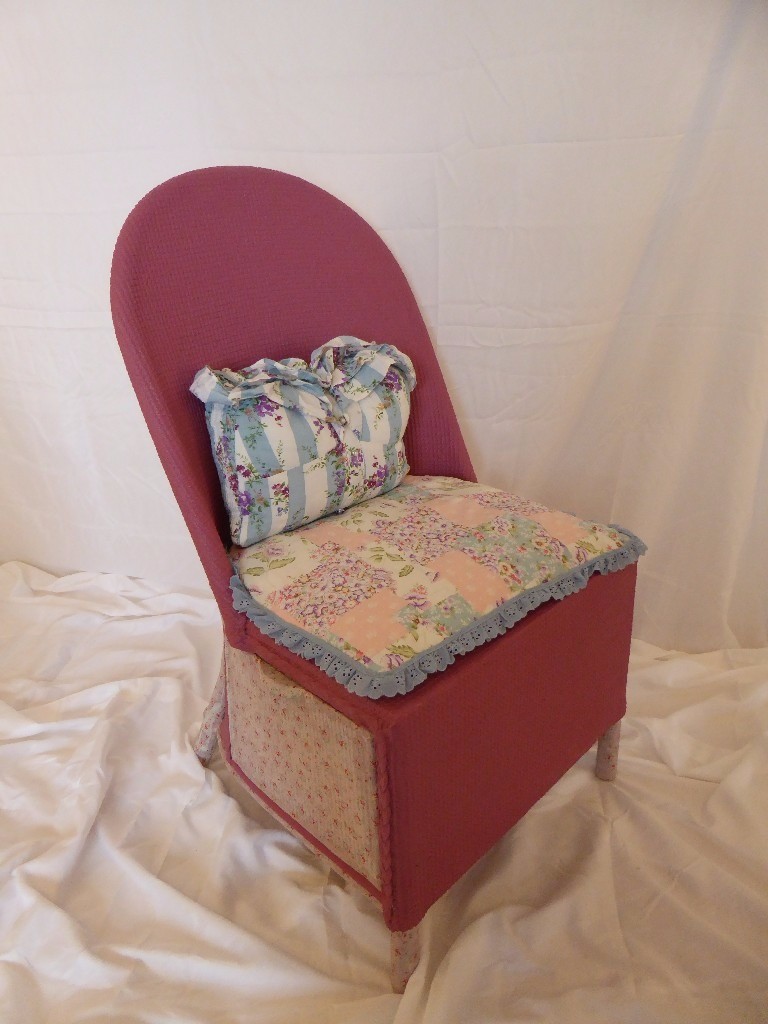 This pink wicker chair has been restored in a quirky and fun way by Janis Smith in the Fabb Fads workshop. It would look great in a little girl's bedroom or standing in the hall. Complete with hand stitched cushions and handy under seat storage drawer. Decorated in Fabb Fads own brand chalk paint and decoupaged with pink floral work.
£25 SOLD!
---
Decoupage Floral Mirror

"Always be the wildest flower in the garden and dance joyously in the rain"… Hand decoupaged mirror with inspiring words...
£40 SOLD!
---
Tissue-decoupaged  Mirror.
Large, tissue-decoupaged mirror.
£50 SOLD!
---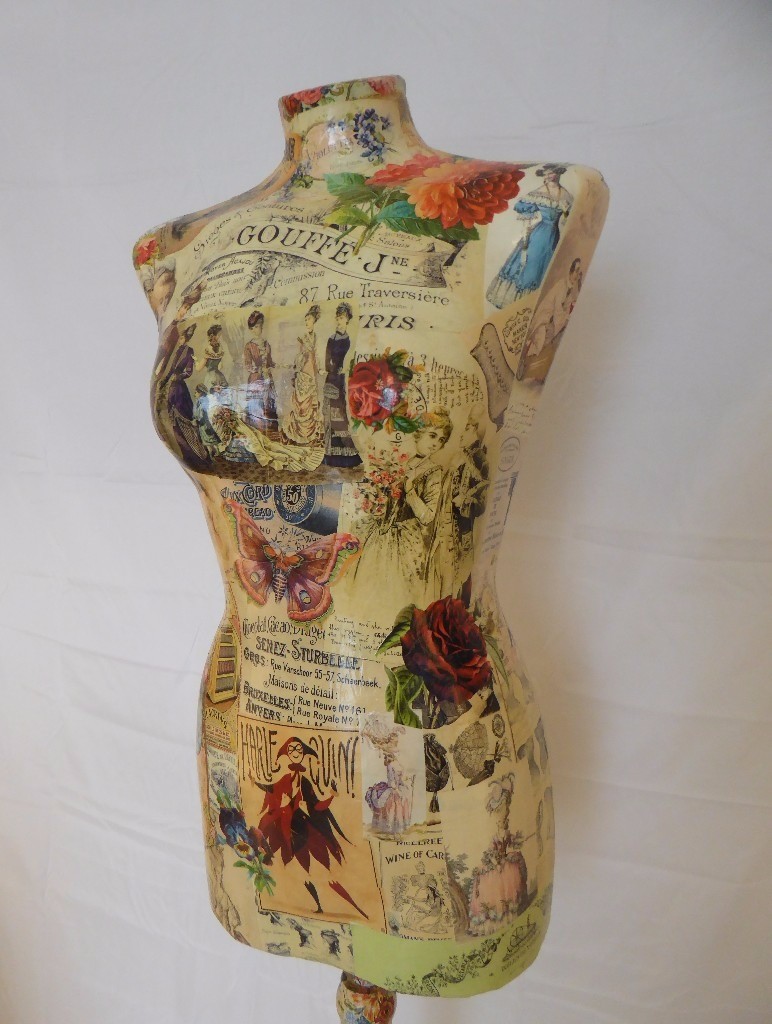 Hand decoupaged Tailor's Mannequin. This will be the talking point when your friends come to visit, as a standalone piece of art or as a mannequin on which to hang your favourite piece of clothing.
(Mannequins currently for sale…)
£150 SOLD!
---