Objects currently for sale from Fabb Fads.
All of FABB FADS' items are unique, one off pieces of art, designed and decorated by emerging designer and furniture artist, Janis Smith, who specializes in the unusual and the beautiful. All these items were once unwanted and discarded, they have been rescued from going to the rubbish dump and have been transformed into the quirky, the wonderful and the most extraordinary. Now highly desirable objects once more they are seeking a new owner.
All our items are listed for sale on Gumtree and various local sale groups on Facebook. The best way to stay up to the minute with new items for sale is to friend us on Facebook
If you are interested on an item below either contact us via the gumtree link to the object or email us via the contact page.
---
---
Tea For Two Table

Another intricately decorated piece by Janis Smith. The 'Tea for Two' table was completely decorated with Fabb Fads own chalk paint. The quotes and decoration are masking work in contrasting grey and yellow with tissue paper decoupage work on the legs… (click here for more…) 
£35
Pink Wicker Chair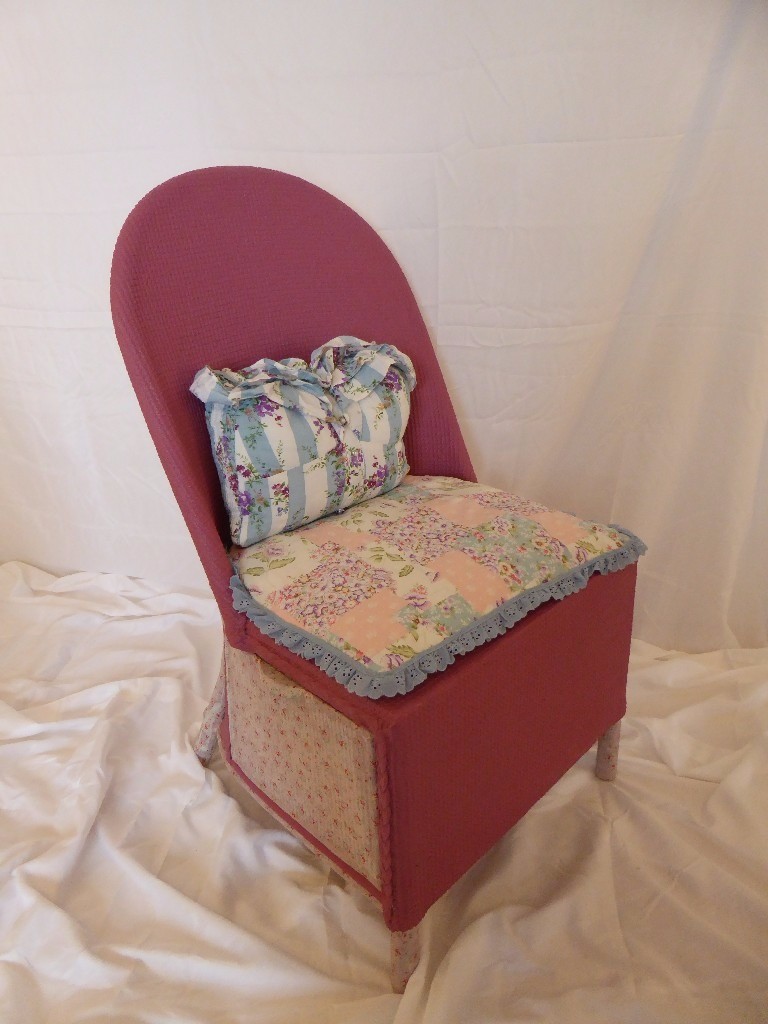 The pink wicker chair has been restored in a quirky and fun way by Janis Smith in the Fabb Fads workshop. It would look great in a little girl's bedroom or standing in the hall. Complete with hand stitched cushions and handy underseat storage drawer. Decorated Fabb Fads own brand chalk paint and decoupaged with pink floral work…(click here for more…)
£25 SOLD!
Hot Pink Chair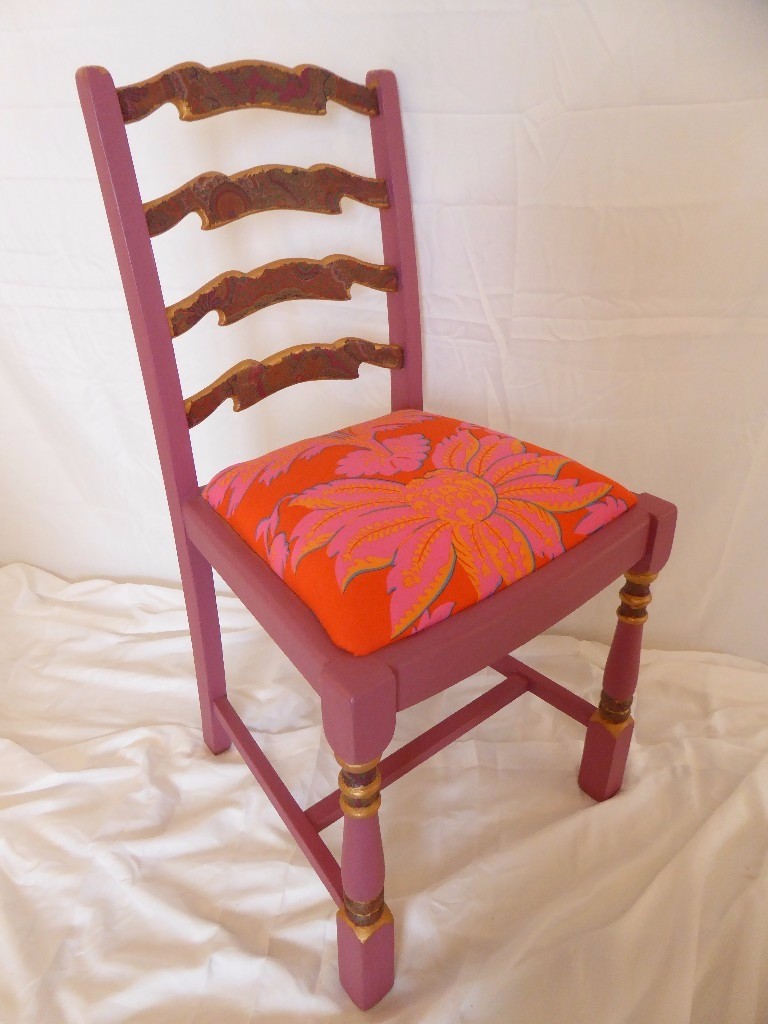 This is the second one of two early chairs by Janis Smith. This was painted with the Fabb Fads own hot pink chalk paint and decoupaged with tissue to echo the Peacock Chair. Another original and one-off work from the Fabb Fads workshop… (click here for more…)
£20
 Peacock Chair
The Peacock Chair was one of Janis' early works made with Annie Sloane's Antibes Green chalk paint, finished with gold and peacock feather tissue decoupage. A very bright and stunning chair that would be a talking point in any home… (click here for more…)
£20
Decoupage Floral Mirror

"Alway be the wildest flower in the garden and dance joyously in the rain"… Hand decoupaged mirror with inspiring words... (click here for more…)
£40
SOLD!
  Hand-decorated Tailor's Mannequin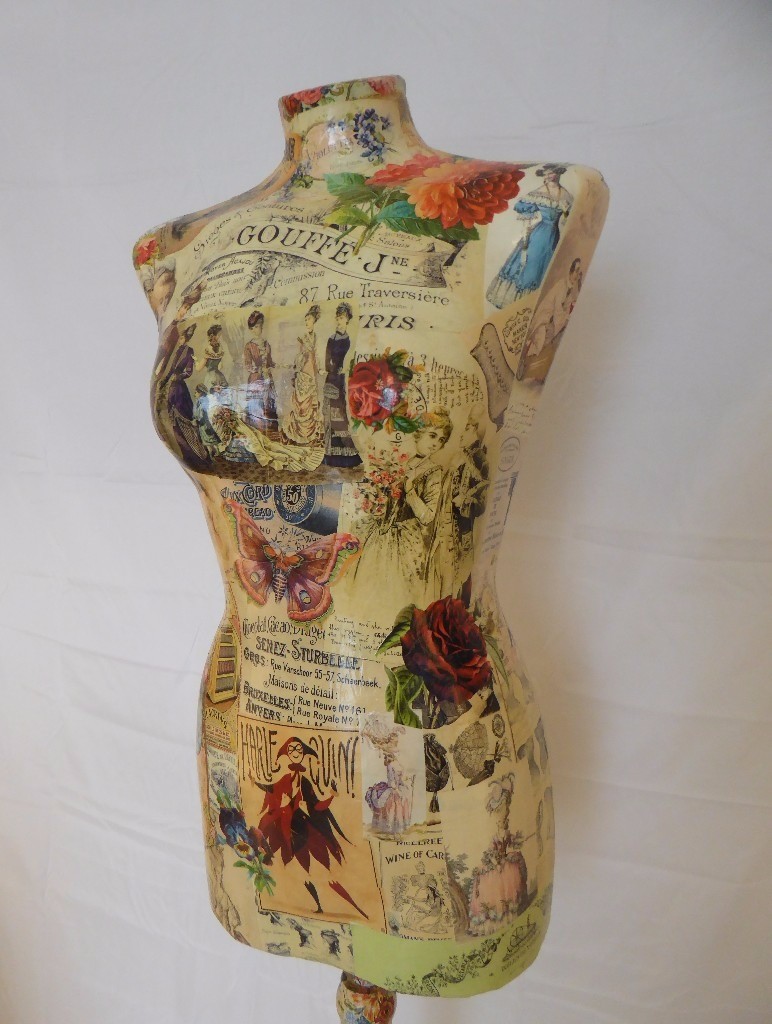 Hand decoupaged Tailor's Mannequin. This will be the talking point when your friends come to visit, as a stand alone piece of art or as a mannequin to hang your favourite piece of clothing…(click here for more…)
SOLD but similar will be coming soon!
Large Decoupaged Mirror

Large tissue-decoupaged mirror.
£50
NOW SOLD but lots more mirrors coming Soon!