Once people know what I do by way of recycling furniture the first thing they invariably ask me about is chalk paint – what is it? is it any good? what is it like to work with…? so, this is my much-promised, long-awaited blog about chalk paint for beginners.
Chalk paint was reputedly invented by Annie Sloan  over 25 years ago, since which time various other manufacturers have developed their own "chalk style" paints. New brands tend to pop up daily and I personally have tried a fair few. I won't list them all here but in brief – my least favourite to use is Annie Sloan; the Rust-Oleum range are a good, cheaper product to start with and will give a good result. Surprisingly, the best commercial chalk type paint I have used so far is Aldi's – they don't always have any and when they do it goes quickly, so if you see it, snap up a can at £4.99, or whatever ridiculous price they have it at. Once I had painted a few things, though, I soon discovered that the very best chalk type paint you can use is your own, homemade. The great thing about chalk style paints, and the reason they have quickly become so popular, is it adheres to almost anything – bare wood, varnished wood, painted wood, metal, plastic, fabric… and it adheres with no preparation of the surface you are painting – the only down side to chalk paint is, if you want a durable surface you need to protect the painted surface with a wax or varnish.
A quick google search will show that there are many recipes for homemade chalk paints out there. The recipe I currently use is:
2 PARTS EMULSION PAINT
1 PART CALCIUM CARBONATE
(Yep, it is that simple!)
I decided to try this recipe as it ranked the best with those who had already tried it, and to be honest I have found it gives such a good, solid result I haven't yet tried any other recipe – though I do plan to try using Plaster of Paris in the near future, and am intrigued by a friend who has had good results with a PVA glue mix. But, for now – if you want to have a bash at mixing your own chalk paint, this is the recipe I would start with. Calcium Carbonate is available via Amazon from various sellers and is around £5 per Kilo. You can mix it with any water-based emulsion paint – which gives you endless flexibility when it comes to colour. I even mix my own using acrylic paints as an additive to get the exact shade I want, and I have had success with using powder paint colours too. You have to mix the paint and calcium carbonate well into a smooth paste, and you can add water to get a runnier, smoother mix – it is all down to preference, but you are aiming for a slightly thicker than emulsion quality.  It will need stirring and may need a bit of water to revive it if it has been left for more than a few days.
Once mixed, I have found it lasts for months in an airtight container such as an old jar, old paint pot, Tupperware type box… anything you can keep the air out with…
So, once you have bought or mixed some paint, what to do with it. Chalk paint will adhere to most unprepared surfaces – BUT, if you just whack it straight on without even cleaning the surface you are going to paint, it will flake into what is known as a 'shabby chic' look. Now, that is fine if that is what you are looking for, but the result will be an uncontrollable 'chippiness' which will expose the underlying surface wherever the paint doesn't stick well. I always, at the very least, give the surface a good wash with washing up liquid and water, or sugar soap – I generally give it a quick going over with sandpaper too, as I am not looking for a 'chippy' result in most of my work.
Chalk paint can be brushed on, or rollered – and I have heard of some people having good results with spraying on, although I haven't tried this yet. Depends on your preference and the piece you are working with, I think. I tend to use an assortment of brushes, sponge brushes and rollers. I think experimentation to find what suits you is the way to go here, there is no 'right' way with chalk paint, I have found. Give yourself permission to do your own thing, experiment and see what you end up with – I have found that hands on practice is the best way to learn any skill, and that those who don't set boundaries for themselves of 'I must do it this way, like it says in the book' are the innovators who find new ways of doing things. It goes without saying to protect the area around what you are painting, that said, chalk paints wash off from most surfaces easily with soap and water, and that is how you clean your brushes, also.
Coat wise, again this depends on the look you are going for. You can wash over a colour in one coat, but sometimes you might need up to 4 coats with a pale colour. If you are painting over pine or a darker, varnished wood I have found, to my cost, that you MUST undercoat. I am now using  Zinsser BIN on anything I suspect might cause me a problem.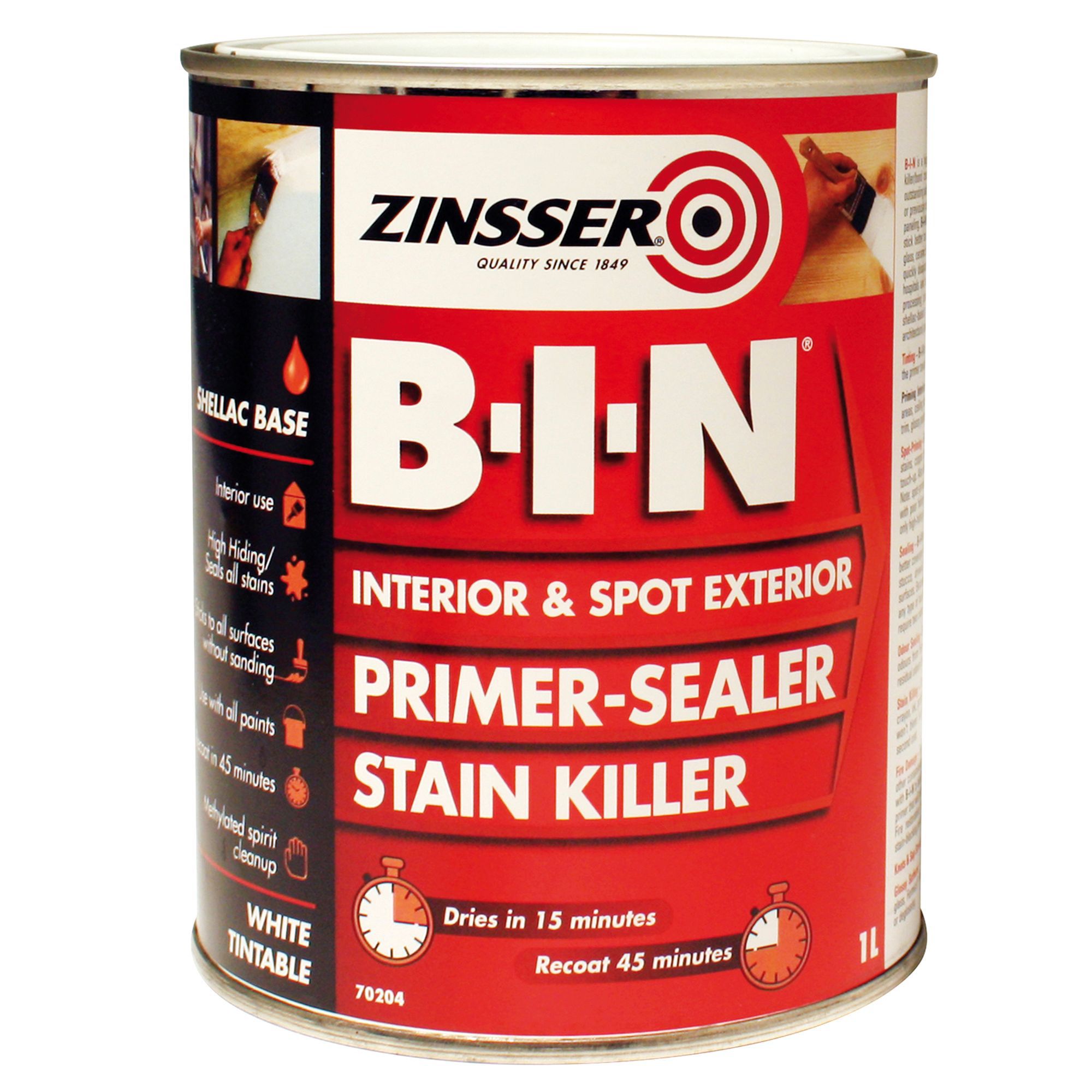 Some of my early pieces I painted without an undercoat, I was so proud of the finished results, they were great works of art… but then horrid yellow patches came through because the varnish had drawn stuff through the paint from the original surface. So if in doubt, undercoat! Because, believe me, it is heartbreaking to have done something awesome to have it ruined by staining. For previously painted pieces, or some woods it is OK to go straight on with the chalk paint, but if in doubt, undercoat it out 🙂
Chalk paint dries very quickly, but it depends from brand to brand and the weather conditions. generally I find I can add another coat within an hour or so, though I tend to leave it longer, and I leave the paint 3-5 days to harden off, even then I sometimes find that the paint can take 2 weeks to truly harden off – which doesn't mean you can't work with it and finish a piece in that time, but it is more vulnerable to damage than after a week or two.
Once you have achieved your desired look and are happy with the number of coats you can then sand (but this is for a future blog in its own right) and then you can go ahead and wax , again lots of brands out there, they are all much of a muchness. Annie Sloan's is a good product, though be careful with the dark waxes as they can ruin your lovely work if you are a bit heavy handed with them.
All the other brands are as good, I am still experimenting with waxes, so will say more in another blog on them. That said, I find I use them less and less, favouring varnish finishes nowadays.
I generally use Polyvine decorators' varnish to finish my work – the dead flat finish is akin to a wax finish. Easy to brush on and work with – it is a bit milky when you apply it, but once it has dried it is crystal clear, as long as it hasn't pooled, which can cause opaqueness – best to go for lots of thinner layers than a couple of thick ones. The thing to remember with varnish is that it is basically protective layering over your vulnerable paint. Chalk paint is absorbent, easy to stain or chip and in no way water resistant when naked, a wax finish will offer a modicum of protection, but may need to be reapplied on high traffic areas and has its limits. With a varnish, each layer will be a shield protecting your paint. The more layers, the more protection. It will act as a buffer between the paint and wear and tear – a good thing to bear in mind is that the glossier the varnish, the tougher it is, though, that said, I have found the dead flat finish to be perfectly durable, I tend to use more gloss finishes as I just like that look – although I know most chalk paint purists like the waxed, dead flat look…
So, I hope the above has been helpful and informative, I will expand on paints, sanding, waxes, varnish and all the techniques I use in later blogs but I hope I have given you a bit of incentive to 'have a go with chalk paint'. It is great fun, and easy to work with. The main thing is to have fun though, don't expect top class results at your first attempt, you may take to it like a duck to water and produce a stunning first project, but in general it takes time to acquire any new skill, and I know I have made huge mistakes in the last couple of years since I began painting furniture. Mistakes are how we learn, errors are our teachers.  That said, probably best not to start with Aunt Edna's precious Victorian sideboard, and make your first project a cheap car boot sale find, or a picture frame, or even a garden pot (works well on terracotta) but do have a go – and please post pics of what you have created below or to our Facebook page as we would love to see them.
I promise lots more blogs to come, about what I do and how you can do it too. Also, I will be adding whole step-by-step projects to the Projects Gallery.  I will also be looking to start my own Etsy shop in the coming weeks, and I will share how that goes too.  FABB FADS is not just about selling what we create (although that is a very important part as I am trying to make a living here) but I really want to pass on all I can about what we do, whether you are someone who just wants to know a bit more about how to do up your own bits and pieces, or you have dreams to start your own upcycling business, I hope I can inspire, inform and help you a bit along your way. I so love what I do and get such great pleasure from my work – I hope I can inspire others to discover the same for themselves, be it as a hobby or potential business 🙂
Any questions, please like our page on Facebook and ask us there or ask away below and I will try to answer them as  best I can – until my next blog…
J x